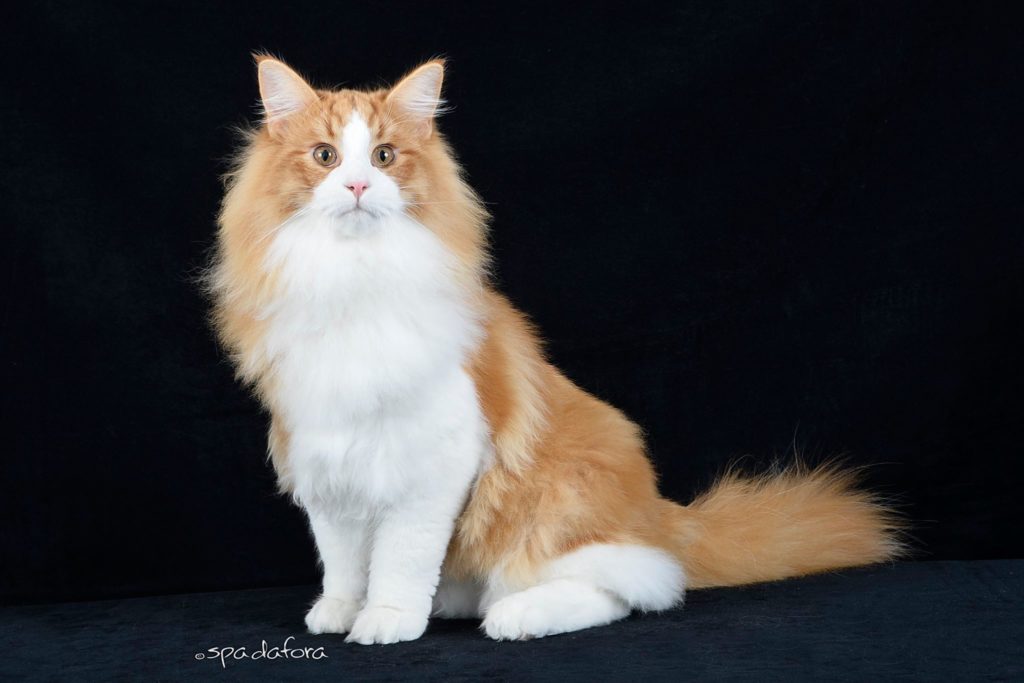 GIC IT*Bosone of Scratch of Smiles JW DVM

né le 11 gjuin 2016 – couleur: roux bicolore blotched tabby
NFO d 03 22
Père: WW 14 IC S* Just Catnap's Orlando Dirac JW DVM NFO ns 03
Mére: CH Trinity del Re Leone NFO ds 22
Tests génétiques GSD4 N/N  par ascendants;
PKdef N/N. Les parents de Bosone ont été testés HCM.
Il a été testé HCM normal le 25 juillet 2017 et le 13 novembre 2018
Après deux années d'attente j'ai rencontré des personnes spéciales, Gemma et Luca Bracchini,  qui ont un chat special  WW 14 IC S* Just Catnap's Orlando Dirac JW qui a fait deux chatons précieux et uniques. L'un des deux est devenu le mâle de la chatterie Rêves du Nord. Son nom est BOSONE of Scratch of Smiles. C'est un chat très beau. Il est très costaud et  il a des pattes énormes. Il a un joli triangle et un regard charmeur. Il est très câlin et sympathique.
Il a déjà participé à  plusieurs expositions et il a eu de très bons résultats. Il a obtenu 11 Best In Variety, 8 Best In Show e 2 Best of the Best 1. Il est Junior Winner,  Distinguished Variety Merit  et Grand International Champion!!!!  Nous sommes très orgueilleux de lui!!
PEDIGREE | PHOTOS |RESULTATS DES EXPOS